What is Chiropractic - Your First Chiropractic Visit - Chiropractic Services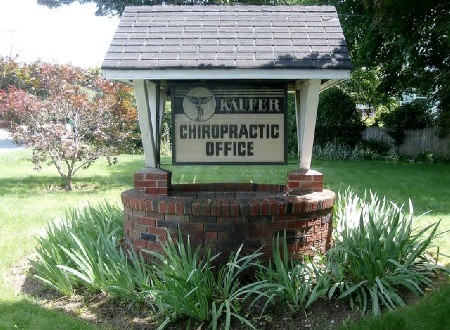 What is Chiropractic?
Chiropractic care focuses on properly aligning the body's structures—primarily the spine—to allow for natural, surgery-free healing. A chiropractor's goal is not to give patients drugs so they don't feel pain, but to discover the source of the pain and correct the problem.

Why chiropractic?
The nervous system controls all of the body's functions and depends on the vertebrae in your spine to protect it. When your vertebrae are out of line, they can prohibit optimal function of the nervous system, which can lead to various physical problems.

Is it safe?
Chiropractic treatments are incredibly safe. Actually, they're one of the safest kinds of medical care available, and your chiropractor has studied extensively to fully understand the body's systems. The chiropractic training program is comparable to the program of study for medical doctors. According to the American Chiropractic Association, more than 30 million people visited doctors of chiropractic last year for a variety of conditions, and more and more medical doctors are referring their patients to doctors of chiropractic.

What problems can it address?
In addition to preventative and wellness care, chiropractic can be used to treat disc problems, headaches, lower back pain, pinched nerves, neck and shoulder pain, numbness, leg pain, scoliosis, and other health issues.

Neck pain and headaches. Patients visit medical doctors for headaches more than any other ailments. Documentation states that chiropractic adjustments was found to be superior in terms of reducing tension headache frequency, intensity, and improving functional status of patients when compared to other standard medical treatments.


For more information,
see the Foundation for Chiropractic Education and Research,

and the American Chiropractic Association - ACA web site.


On your first visit, you can expect to have a conversation with one of our doctors about your condition. We will ask you do to some simple range-of-motion exercises to help us evaluate your health. After a complete history, a physical examination including an orthopedic and neurologic exam will be conducted, along with a postural analysis. At that point it may be necessary to take x-rays.

After the clinical evaluation, we'll talk to you about what we have found and the recommended treatment. If you're a candidate for chiropractic care, we can perform your first adjustment on this visit. Our doctors will recommend specific exercises and home therapies to allow your condition to heal quickly and effectively.


If your case is not in the chiropractic scope of expertise, we will recommend top doctors who specialize in your condition.
--------------------------------------------------------------------------------------------------------------------

Chiropractic Services


Chiropractic
We provide safe, effective spinal corrections to help you achieve your fullest health. Chiropractic treatments may also include acupressure, traction, electrical muscle stimulation, ultrasound, therapeutic exercises, and application of heat or ice.

Customized stretches and exercises
As a patient of Kaufer Chiropractic, you can expect to receive some training during your chiropractic appointment to help you manage your pain and maintain your health at home. This usually includes stretches and exercises that are designed to address your particular needs.

Flexion-Distraction Therapy. Sciatica and disc injuries
This technique has become the "gold standard" for treating disc injuries involving back pain and the often accompanying leg pain. Flexion-distraction involves the use of a specialized table that gently "distracts," decompresses or stretches the spine which allows the doctor to isolate the area of disc involvement. There is no pain involved in the treatment.

Other Services
Because no two people are alike, we offer a host of customized services including:
Nutritional counseling and recommendations
Interferential electro-therapy
Ultrasound Exercise Rehab
Mechanical traction
Braces and Supports
Cryotherapy &
Hydrotherapies

Goals

Our goal is to get patients out of pain as quickly as possible and allow them to
return to their normal activities and routine.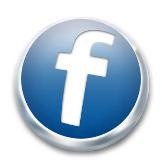 Like Us On FaceBook